Olympus ME-31 Compact Gun Microphone
Directional microphone for use with any digital recorder when you want to pick up sound from a distant source such as a podium.
Regular price
$149.99
Sale price
$129.99
Unit price
per
Sale
Sold out
Share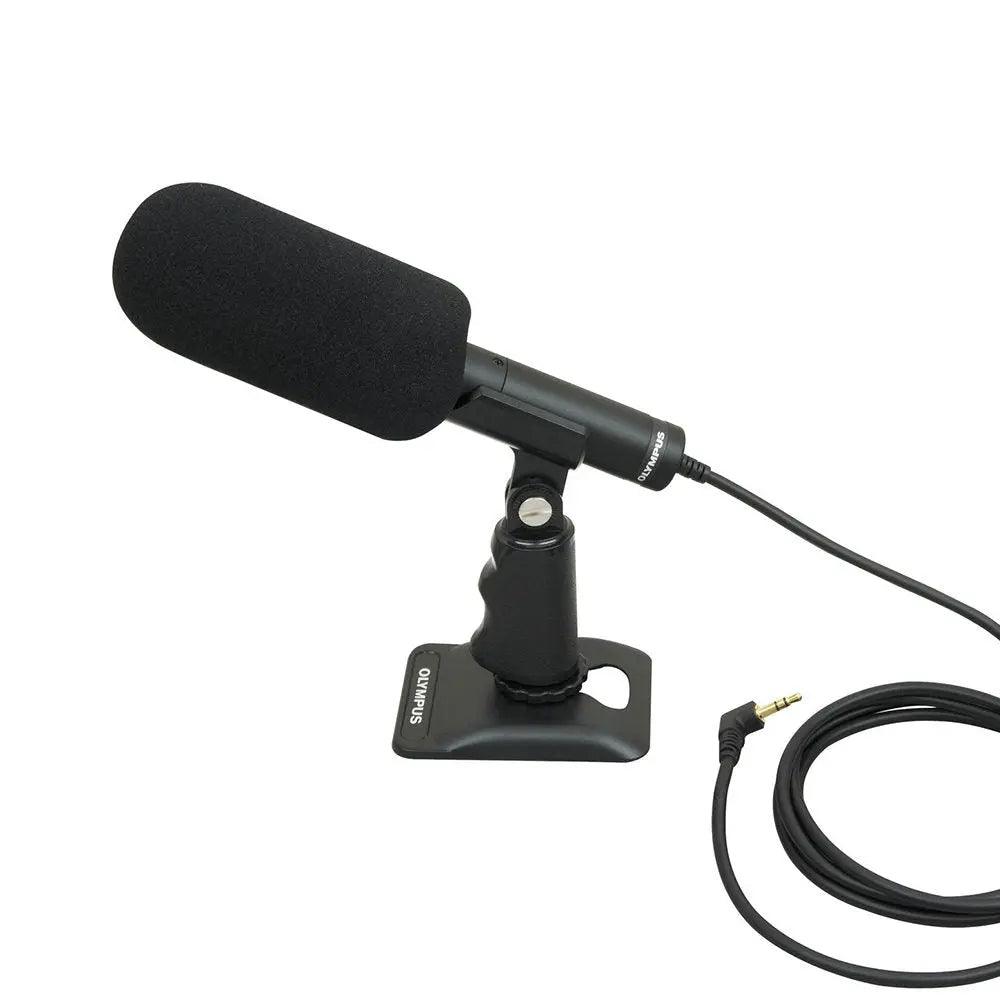 The directional design of the Olympus ME-31 Compact Gun Microphone limits interference from nearby sound sources. This is useful for recording a particular voice or signal that would otherwise be obscured or overpowered by other sources. For example, the ME-31 can help capture a keynote speaker at a conference without recording a lot of chatter from attendees.
Use the Olympus ME-31 Compact Gun Microphone with any of our conference recording kits as a powerful tool to capture the sound from a podium or a speaker at a demonstration easel.
Features
Durable metal construction.
The desktop microphone stand features a removable grip.
Windscreen included reducing wind noise.
Specifications
Pick up pattern: Unidirectional
Frequency response: 70 dB @ 15,000 Hz
Sensitivity: -32.5 dB ± 4 dB
Output impedance: 1.8 kOhm
Power supply: Plug-in-power system (1.5 V - 5 V)
Output plug type: 3.5 mm gold-plated 3-prong monaural plug
External dimensions: .83 in (21 mm) x 6.10 in (155 mm)
Cord length: 1.5 m / 59 in
Weight: Approx. 3.44 oz (97.5 g) (including the cords)
Included: Windscreen, Grip, Stand, Stand adapter, Case